Leather Dog Collars Maintenance Tips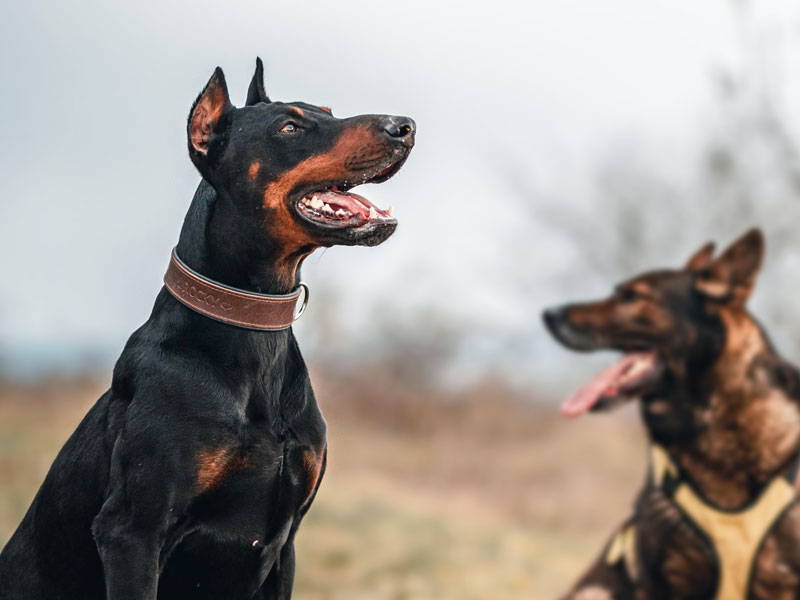 Leather dog collars are a popular choice for many pet owners due to their durability and classic appearance. However, to maintain the quality and longevity of your leather dog collar, proper maintenance is necessary. This can involve regular cleaning, conditioning, and protecting the leather from damage. Let's explore some tips and tricks for maintaining your leather dog collar and keeping it in top condition.
Limit Water Exposure
Avoid letting your dog swim or play in the water with the collar on. Especially salt water can cause early deterioration of metal parts such as clasps or nameplates, or make the laser engraving unreadable. Don't worry too much if your collar gets wet, it's not the end of the world. All you need to do is grab a soft damp cloth and gently wipe it dry when you get the chance. Make sure to be gentle when wiping the nameplate so you don't scratch it.
Protect From Chewing
Avoid letting your dog chew on the leather collar. It is not designed to withstand constant chewing and may become damaged quickly. It's worth mentioning, that damage caused by chewing is not covered by the product warranty.
Keep It Clean
If the collar comes into contact with mud, sand, dirt, or other stains, clean it immediately to prevent the stains from setting in. If you have more than one leather collar for your dog, rotate them regularly to prevent excessive wear on one collar.
Use Leather Conditioner
Applying a leather conditioner to the collar every 3-6 months will help to keep it soft and supple. Without conditioning, the leather may eventually become hard and brittle. Conditioning will also help to protect the leather from dirt and stains. You can find leather conditioners in your local supermarket.
Check Regularly
Check the collar regularly for any signs of damage or wear and tear. Replace the collar if it becomes too worn out or damaged.
Storage
Leather collars should be protected from direct sunlight and extreme temperatures, as this can cause damage such as cracking or drying. For best results, store leather collars in a cool, dry place away from direct exposure to the elements. Doing so will ensure your collar's longevity and preserve its quality for a longer period.
Take good care of the leather collar and it will last a long time, becoming softer and more comfortable for your furry friend with each use. When cleaning leather, use special products designed for the material. Avoid using harsh chemicals or cleaners, as they may potentially damage the leather. Instead, opt for oils specifically made for leather maintenance. This way, you can ensure your leather is kept in tip-top condition and lasts longer. With proper care, your leather collar will not only look great but also provide your dog with the comfort and durability they deserve.